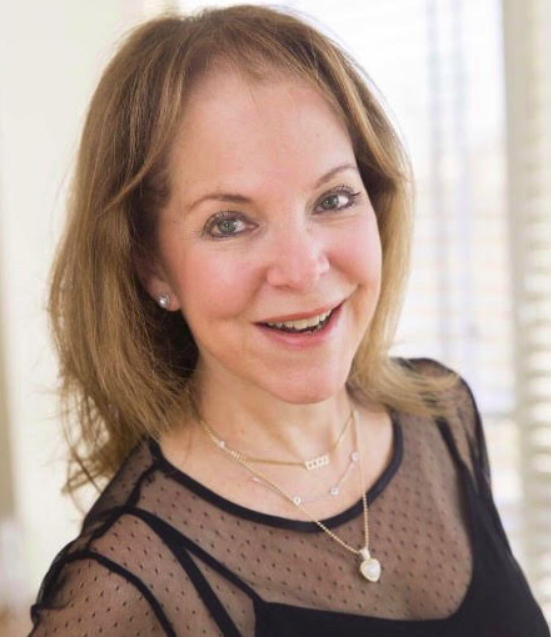 Our Latest Meet a Mom is Shari Schenerman
1.How many kids do you have and what are their ages?
2 children Samuel, 26 and Jolie 24
How long have you lived in Short Hills/Millburn/Livingston and what made you decide to live here?
I raised my kids in short hills and lived there for 20+ years. I chose to raise my kids in Short Hills because I wanted the Millburn school system and bought my house when my now 24-year-old was six weeks old.
3.Tell us about your business and what other local things you are involved in!  And how did you get started?
My NEW business is Cotton & Jewels   We are located in the same building where precious cargo and love letters are both located. (Roosevelt Plaza) in Livingston, the side closest to Short Hills. Our store is a beautiful boutique caring sophisticated fashions, accessories and Fine fashion jewelry. I design and make a majority of the jewelry that is located in our store. Under the line of Jolie jewels NYC. We pride ourselves in customer service and have the ability to style you from head to toe. We have generously donated to local charities and causes and pride ourselves in the fact that we support breast cancer charities such as play for pink, the Susan G Komen research foundation and the breast Cancer research foundation
4.Favorite thing to do when you need "me time"? 
I love to curl up on my couch with my 8.6 pound Havanese puppy, a good book and a glass of champagne
5.Favorite place for dinner with kids?
My favorite place to eat for dinner with my kids would be sushi at Momoya in the city. (21&7th) However, when they were little and when we go out with kids, I think the cheesecake factory is a great place to go
6.Most enjoyable place to hang out?
The beach is my most enjoyable place to hang out
7.How do you balance your career and being a mom?
I always make time to be with my children. Currently that means that at family dinners, there is no TV, no phones, computers, etc. I was the same way when they were little and made sure that I set aside time for them every day. Many nights I made sure that we sat down for dinner as a family with a home cooked meal on the table. I believe this set a foundation for raising strong very well -family-connected young adults
8.Proudest mommy moment(s)?
My son's graduation from NYU and my daughter's current success in law school.
9.Best advice you have gotten from a mom?
Savor the moments. Don't forget to stop and smell the roses. You are strong and you will get through this!
10.Best piece of advice you can give other moms!
Even though my kids are technically grown, I never stop being their primary 'go to' for questions, guidance and their mentor of sorts. You never stop being a parent.
The best advice that I can give to a mom is to take a deep breath and say, "this too shall pass". I know that ' in the moment ' and, for example, with the angst of getting into college, competitive sports and waiting for all of these decisions, it seems like life or death. However, I truly believe that all of the kids end up on the correct sports teams,  in the correct role in the play, at the correct school, etc., ALL where they are truly meant to be.  It's not ALWAYS fair. But altogether, there is ALWAYS a lesson in the process itself. Your children will feel your anxiety about these decisions, it's contagious. while you are going through all of these processes. Stop living vicariously through your kids and know your own self worth! Social 'engineering' is damaging to your kids!
11.One thing people would be surprised to know about you…
I was a practicing commercial real estate attorney (25 years)before I stepped away to become a full-time mommy. After 7 years, I launched  my current career, as jewelry designer   I am a voracious football fan and I love the Philadelphia eagles!