Registration is now open for [email protected]! Located at 200 Midvale Mountain Road Mahwah, NJ NEW! Bus stop location at Verona (Our Lady of the Lake School) Camp is open to children ages 5 - 12 and includes: FREE Daily Swim Archery, Boating, Creative Expressions STEM...
This Sesame-Sriracha Watermelon Poke Bowl from Joy Bauer of the Today show can be made days ahead, so it's a perfect meal prep summer staple. It's vegan but packed with protein from edamame, and a flavorful summer lunch or light dinner. For more from Joy, follow her on Instagram. 
Sesame-Sriracha Watermelon Poke Bowl
Serves 2
INGREDIENTS:
For watermelon poke
• 2 cups chopped watermelon
• 2 Tablespoons reduced-sodium soy sauce*
• 1 Tablespoon rice wine vinegar
• ½ Tablespoon toasted sesame oil
• ½ to 1 teaspoon sriracha sauce
* Tamari or coconut aminos also work
For bowl assembly
• 1 cup cooked brown rice or soba noodles
• 1 cup shelled edamame
• 1 cup shredded red cabbage
• 1 large carrot, julienned or shredded
• ½ cup thinly sliced cucumber
• 1 cup sliced, sauteed mushrooms
• ½ avocado, thinly sliced
• Optional toppings: sesame seeds, soy sauce, sriracha
PREPARATION:
In a small bowl, whisk together the watermelon poké sauce ingredients. Set aside.
Add the chopped watermelon to a large, wide bowl; pour the sauce over the top and mix to coat all the pieces. Let it sit and marinate at least 20 minutes. If all the pieces aren't submerged in marinade, toss it around every few minutes.
While the watermelon is marinating, chop the veggies and sauté the mushrooms in a heated skillet with olive oil until they're soft and shrunken (about 10 minutes).
Assemble the bowls by adding the ingredients in pretty piles around your plate, saving the watermelon for last. Drizzle the leftover watermelon marinade over the rice (or noodles) and other ingredients as a sauce.
Garnish with optional sesame seeds and additional Sriracha for more heat, if desired.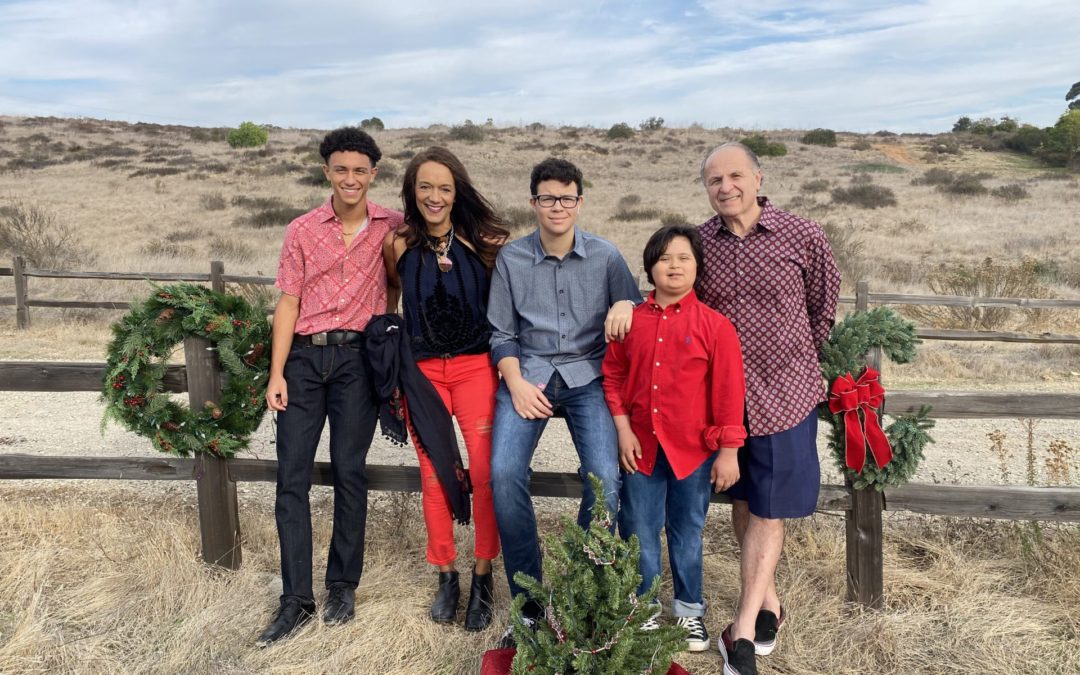 This #boymom of three shares her experience parenting a child with Down syndrome, launching a book series and more!