Registration is now open for YWCamp@Mahwah! Located at 200 Midvale Mountain Road Mahwah, NJ NEW! Bus stop location at Verona (Our Lady of the Lake School) Camp is open to children ages 5 - 12 and includes: FREE Daily Swim Archery, Boating, Creative Expressions STEM...
If you perfect one holiday cocktail to take you from Hannukah and Christmas all the way through New Year's, let it be this one. The homemade candied cranberries are beautiful and tasty–and easier than they look to make. Serving a crowd? They're easy to batch and can even be stored in the freezer.
Thanks to Alston and Leigh, the talented moms behind Habitual Hostess, for sharing this recipe.
To make candied cranberries:
2 cups fresh cranberries1 cup sugar (divided)1/2 cup water
Add 1/2 cup of sugar and 1/2 cup of water to a small sauce pan.
Bring mixture to a simmer and let sugar completely dissolve.
Add cranberries and reduce heat to low. Let simmer in sugar water for about 5-7 minutes. 
Strain cranberries, reserving the infused simple syrup.
Spread out remaining 1/2 cup of sugar on a small rimmed baking sheet.
Add cranberries and shake pan until cranberries are covered in sugar and sparkling!
Store cranberries and leftover sugars in an airtight container in the fridge up to three days.
For the gimlet:
2 oz gin (you can also use vodka).5 oz fresh squeezed lime juice.5 oz cranberry infused simple syrup.5 oz unsweetened pure cranberry juice
Add all ingredients to a shaker filled with ice.
Shake, about 20 seconds, until very cold.
Strain into a coupe of glasses and garnish with candied cranberries.
To batch out this recipe, multiply each ingredient by the number of cocktails you want to make.  Add 1 oz of water per serving.  Store in a mason jar or glass lidded container in the freezer until ready to serve.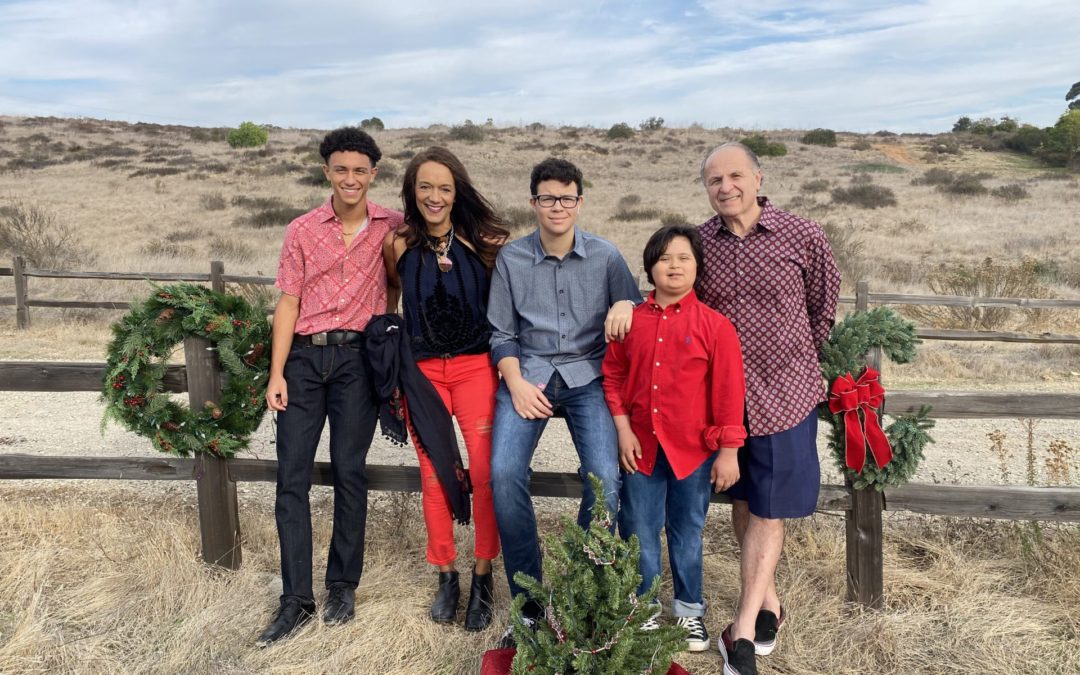 This #boymom of three shares her experience parenting a child with Down syndrome, launching a book series and more!