Welcome to The Local Moms Network: Livingston – Millburn/Short Hills 2020 New Year, New You Guide: We're firm believers in Moms needing to put their oxygen masks on first. Wearing a lot of hats, from chauffeur to short order cook to therapist (and that's all before 9 a.m.!) isn't easy.
That's why this year our New Year's resolution is prioritizing self-care, starting with this amazing list of spas, dentists, fitness studios and more! We turn to these wonderful local businesses when we need to recharge our batteries and health, and revamp our looks, and we hope you will, too! Don't miss the great deals and discounts they're offering especially for The Local Mom Network readers. And cheers to 2020—and to you, mama!
ChaiseFitness offers unique Pilates fusion classes using a Pilates chair, overhead bungees, resistance bands, TRX and much more.
These fun fitness classes are taught in small groups, led by our skilled instructors to great music in a clean and modern studio in the heart of Maplewood village.
Join our New Years Reset Challenge, 24 classes in 6 weeks. Reward yourself with a healthy lifestyle and we will reward you with awesome perks!
New Client January Special
90-Day Unlimited Intro Offer for $420, save $99
Contact the studio for more information at [email protected] or 973.996.2063
Let 2020 be the year that you turn your new year's resolutions into results. Join Orange Theory Fitness for an 8-week challenge scientifically designed to change you from the inside out.
It's about more than weight loss, it's about getting more energy, more strength, more results and more life.
Call the studio at (973) 315-8870
https://millburn.orangetheoryfitness.com/
https://youtu.be/Qn1yXiI85sQ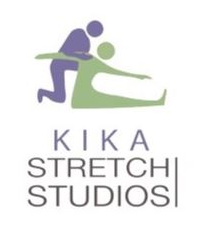 The KIKA Method ® is a gentle assisted stretching process that loosens up tight muscles freeing your body from pain and stress.
It's based on simple movement and stretching of your body by a highly trained Kika Method physical therapist.
Unlike some of the "high impact", forced movements used in other treatments, The Kika Method of assisted stretching and muscle relaxation is a slow and deliberate process that your whole body will love!
We work 'with' your body and its muscles to gently move and stretch them for easy release of the stress that's causing tension, pain, and discomfort.
We never force your muscles beyond what they can handle which is why The Kika Method is so extremely popular for all ages and at any stage of physical ability.
The Kika Method is all about gentle, passive stretching – Our Kika Method therapists use a gentle assisted stretch with only the natural force of gravity applied to your muscles without exceeding a comfortable range.
We never put you on tables (like a traction machine) or strap you down to stretch as many physical therapists do. The natural alignment of your body is better maintained while lying down on a comfortable mat, on the floor.
With assisted stretching, your body should be in a completely relaxed state. When your body is relaxed and gently stretched, the other benefits of pain reduction and elimination come naturally.
It's about you.
Improving your appearance can improve your confidence. And, special procedures done in ways never before dreamed possible are available to you today. Outcomes can restore your confidence and help you feel excited about the way you look.
At Carniol Plastic Surgery, we bring together the art and science of medicine by using the latest applicable innovations and techniques in Cosmetic and Reconstructive Plastic Surgery. The highest quality care is our promise to you.
Why Do My Eyes Always Look Tired?
When weekend sleep or an eye cream is not enough, it may be time to go to Carniol Plastic Surgery. Tired eyes can be from those "new" wrinkles, heavy bags, or dark circles. We offer many different treatments around the eyes including Botox, fillers, lasers to tighten the skin and improve texture, and other in-office procedures. You work hard. Your eyes don't have to show it.
We want you to Look Your Best, and Feel Your Best. 
Call us today (908-598-1400) to discuss your goals for your eyes or other plastic surgery concerns!
Dr. Paul Carniol and Dr. Eric Carniol are father-and-son facial plastic surgeons in Summit. We treat both children and adults with the latest in cosmetic and reconstructive techniques.
Follow us on Instagram! https://www.instagram.com/carniolplasticsurgery/
CARNIOL PLASTIC SURGERY
33 Overlook Road, Suite 401
Summit, NJ 07901
(908) 598-1400
Show off your best smile and feel good about yourself!  We will guide you through Invisalign every step of the way.  Board Certified with over 20 years in practice, we make your experience personal and affordable.
Dr. Robert Rosen
10 Parrott Mill Road
Chatham, NJ  07928
973-635-2105
Amazing Lash Studio in Short Hills, NJ is the leading supplier of light-weight semi-permanent Eyelash Extensions and Lash Lift spa services.   Our licensed lash stylists will perform their artistry in one of our private suites so you can relax and unwind.  We have specially developed eyelash extensions that are extremely lightweight with several curl options, that are so natural-looking, you can claim them as your own. With varying lengths and thicknesses to naturally enhance your existing lashes, your eyes will be transformed into something truly amazing!
Amazing Lash Studio
770 Morris Turnpike Suite 102
Short Hills, NJ 07078  
Dieci Lifestyle Spa, a Beauty, Wellness and Luxury Brand was established in Livingston in 1995 by owners Paul & Marie Gaglioti. Dieci Colori Cosmetics was developed in 2003 offering an in Salon and Online shopping experience for their clients. Then in 2013, the company expanded its audience by introducing the first Leadership in Energy & Environmental Design (LEED) Certified Men's Salon in New Jersey called Dieci Uomo Salon & Spa for Men.
Dieci Lifestyle Spa
90 West Mt. Pleasant Ave
Livingston, NJ 07039
(973) 716-0101